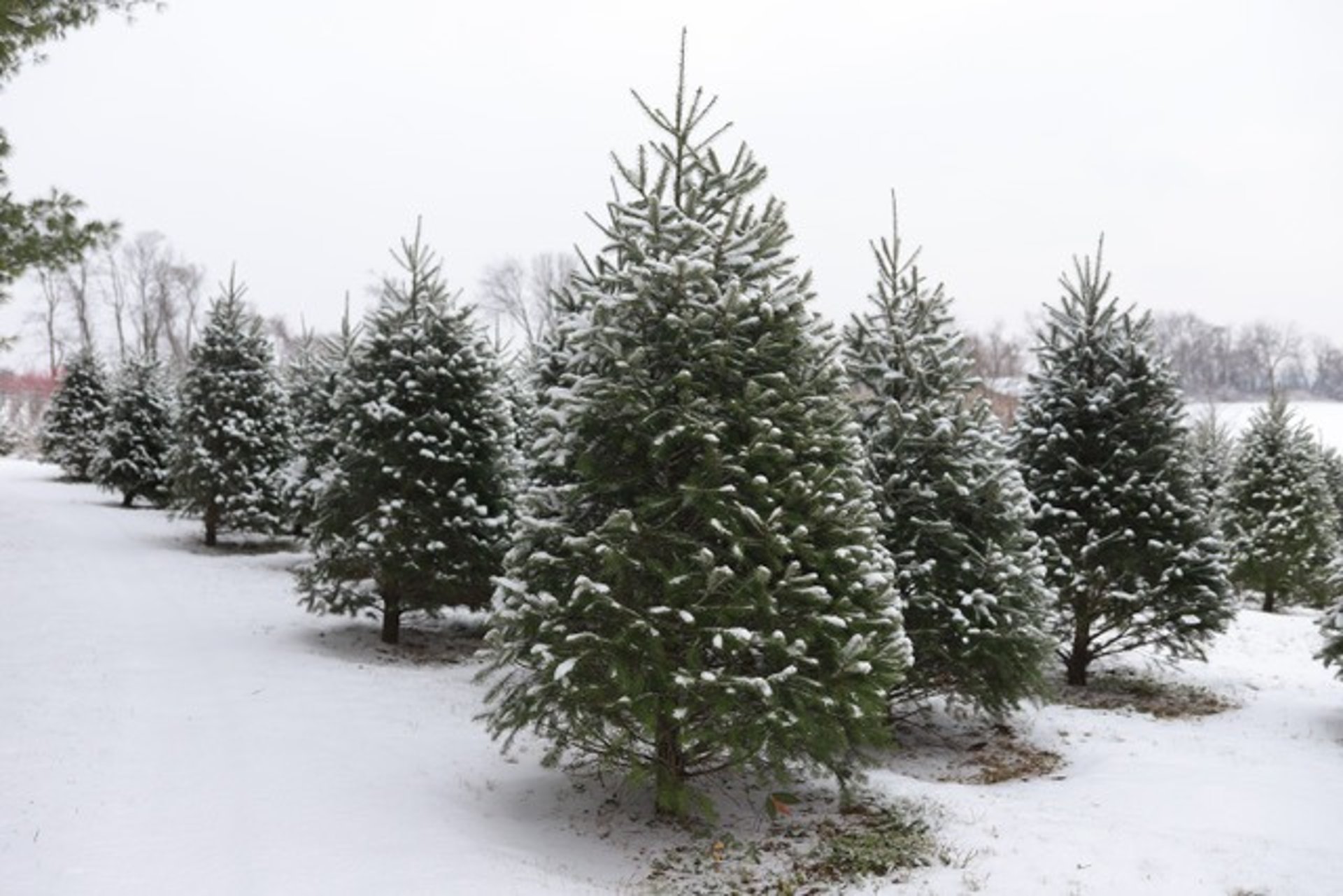 First Day Open: Black Friday, November 26th, 2021, 8:00 a.m. - 5:00 p.m.
Hours:
Weekdays, Monday - Friday: 1:00 p.m. - 5:00 p.m.
Weekends, Saturday - Sunday: 8:00 a.m. - 5:00 p.m.
Dogs
Our four legged friends are always welcome at our Tree Farm, we just ask that they are leash kept and friendly. Please clean up after them should they leave a deposit.
Severe Weather
In cases of severe weather we ask that you call ahead. It's always beautiful when it snows at a tree farm, however we need to complete proper snow removal so you can access the fields and barn to make your tree selection. In cases of an ice storm, the farm may close - please call prior to making the trip or check Facebook.
We accept cash and checks - only.
No plastic of any kind will work at the farm, we apologize for this inconvenience.
Photo Opportunities.
Dan's Camera City is on site to offer pictures with Santa and his sleigh. Additionally, new for 2021, Dan's Camera City will capture fireplace family portraits on selects days. See our product page for more details. Make sure you bring along your camera to capture your holiday memories of cutting down the tree or the tail gate luncheon at the farm.
What is proper footwear for a Tree Farm?
We suggest you wear sneakers, boots or sturdy shoes (not your Sunday best), and.. No Stilettos please. If there is snow on the ground, boots would be most appropriate.
Keep a watchful eye to your walking surface, as you may encounter a tree stump or extra heavy clump of grass.
Other information.
Please respect all signs as they are there for your benefit as well as ours.
We have tried to give you a glimpse of what we have to offer to make your Christmas more memorable - start a new tradition with BJ's Tree Farm.
Address
486 Albert Road
Wind Gap, PA 18091